Took a walk through the scrub. All photos/videos with iPhone 8+.
The start of the Orange (Gopher Tortoise) Loop Trail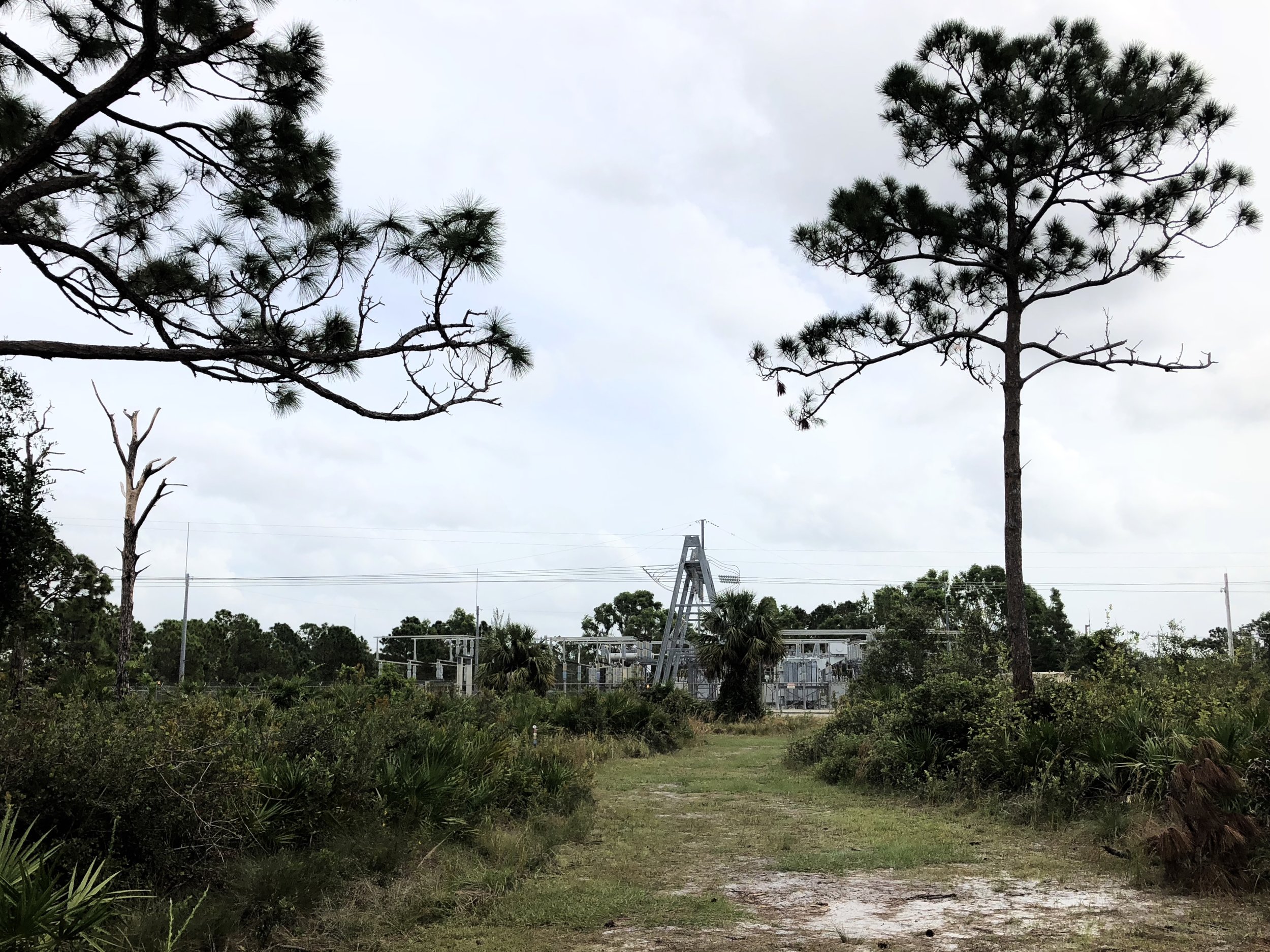 Not the most scenic beginning to a trail.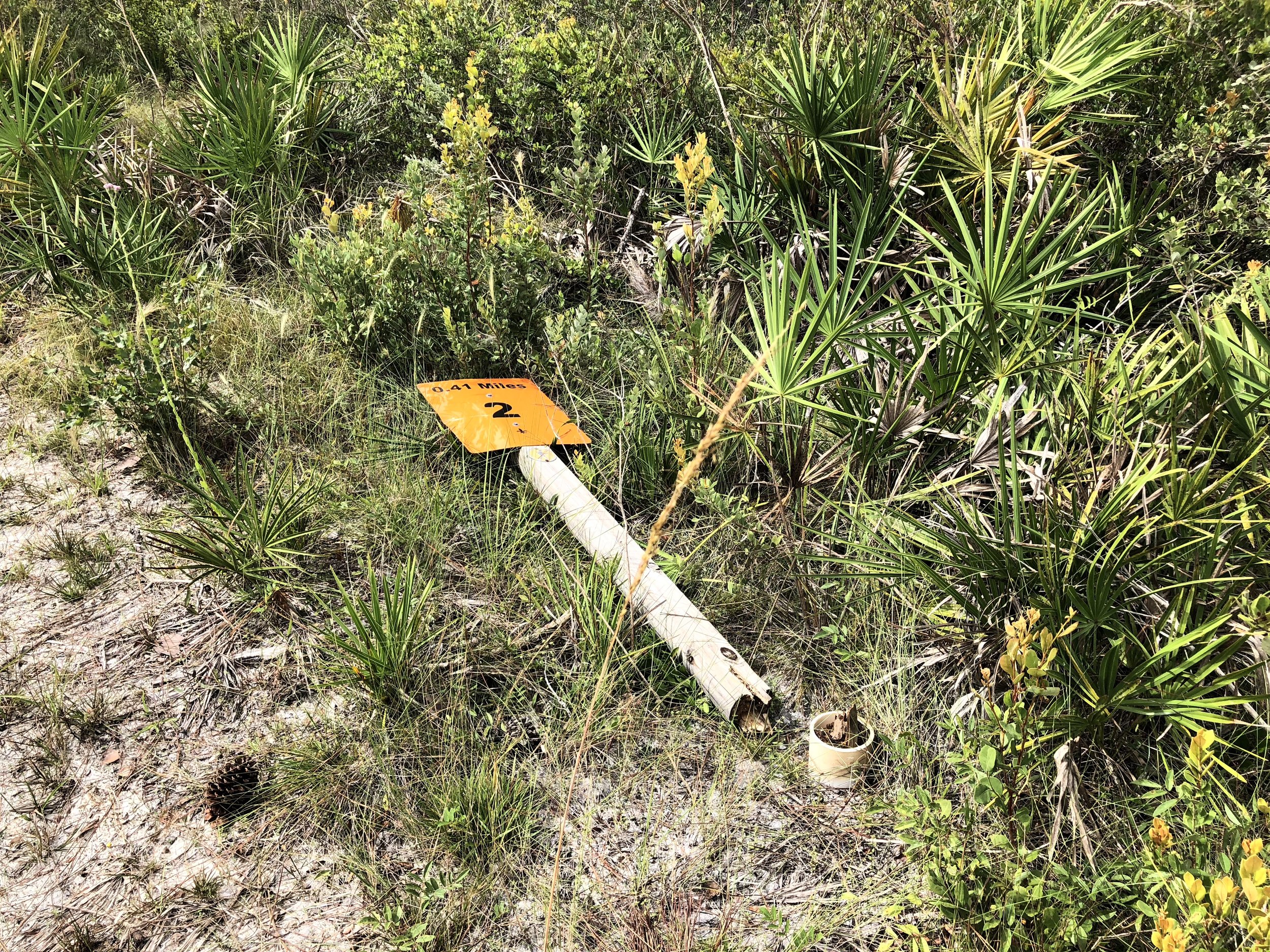 Evidence of Hurricane Irma's visit.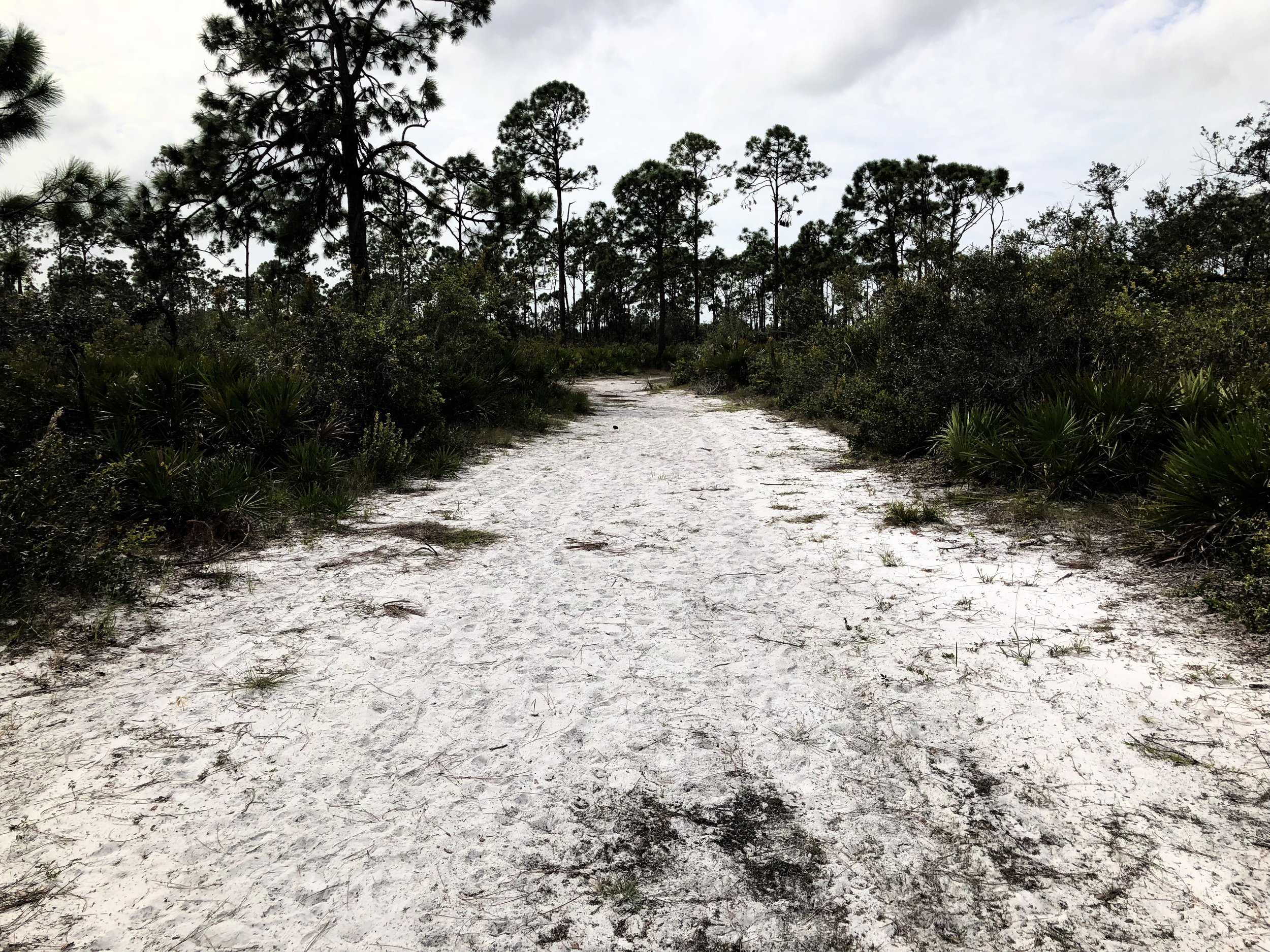 As the Blue (Estero River) trail nears the river it changes from grass to sand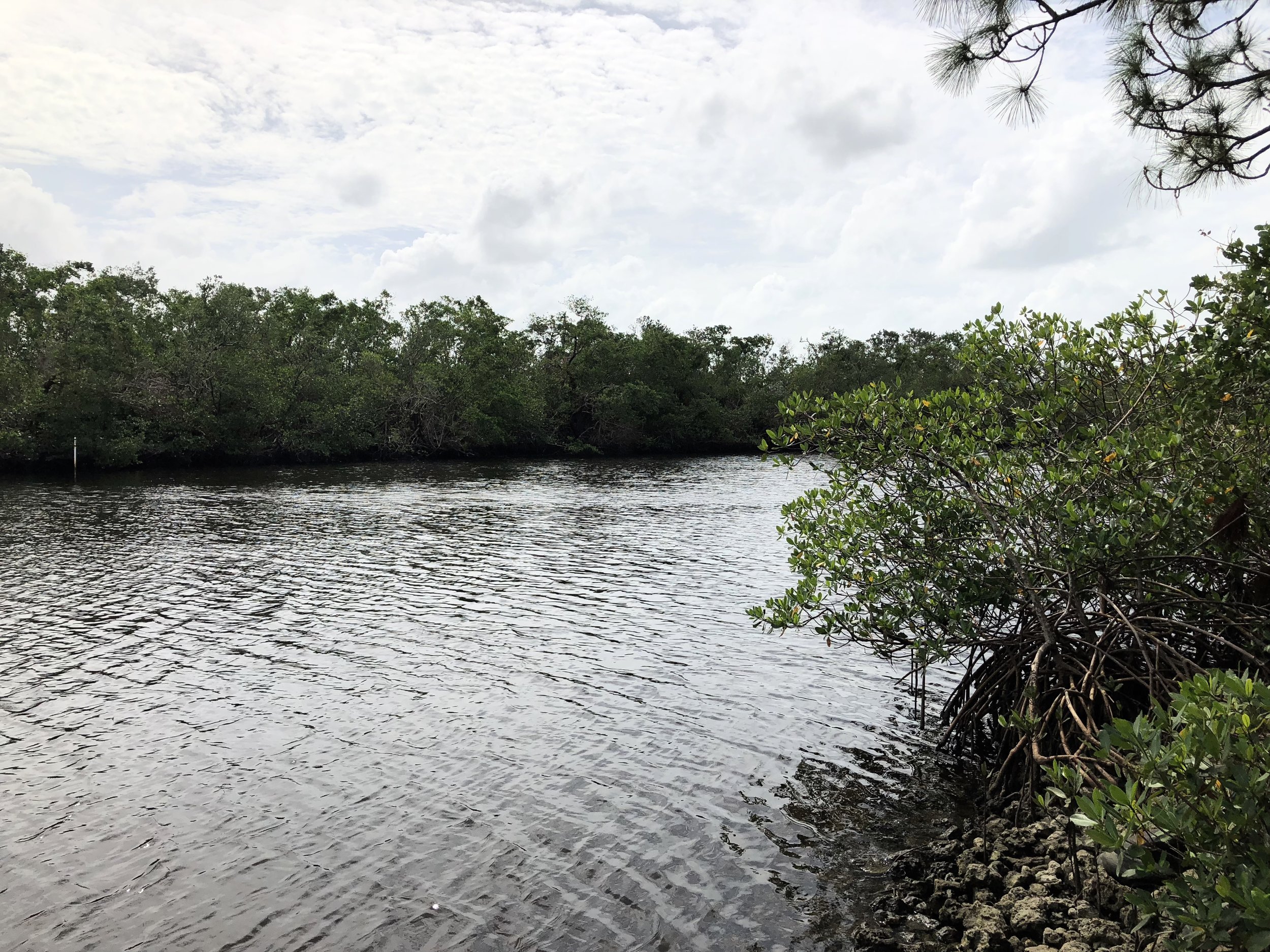 View of the Estero River. I would have stopped here and relaxed but someone had beat me to the spot and neither of us seemed to be in the mood for company.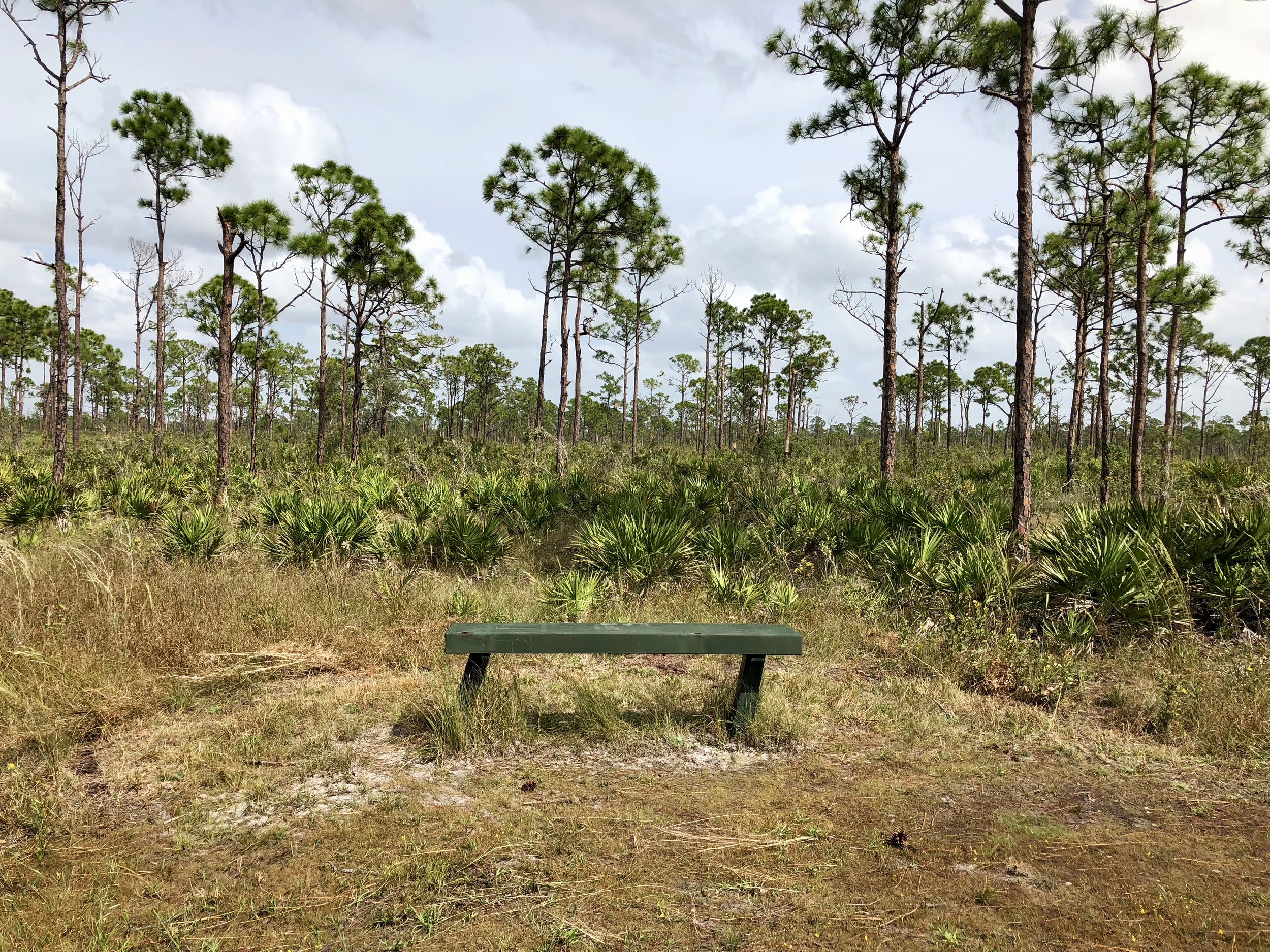 If you're looking for a bench fully exposed to South Florida's punishing sun, this may just be the park for you!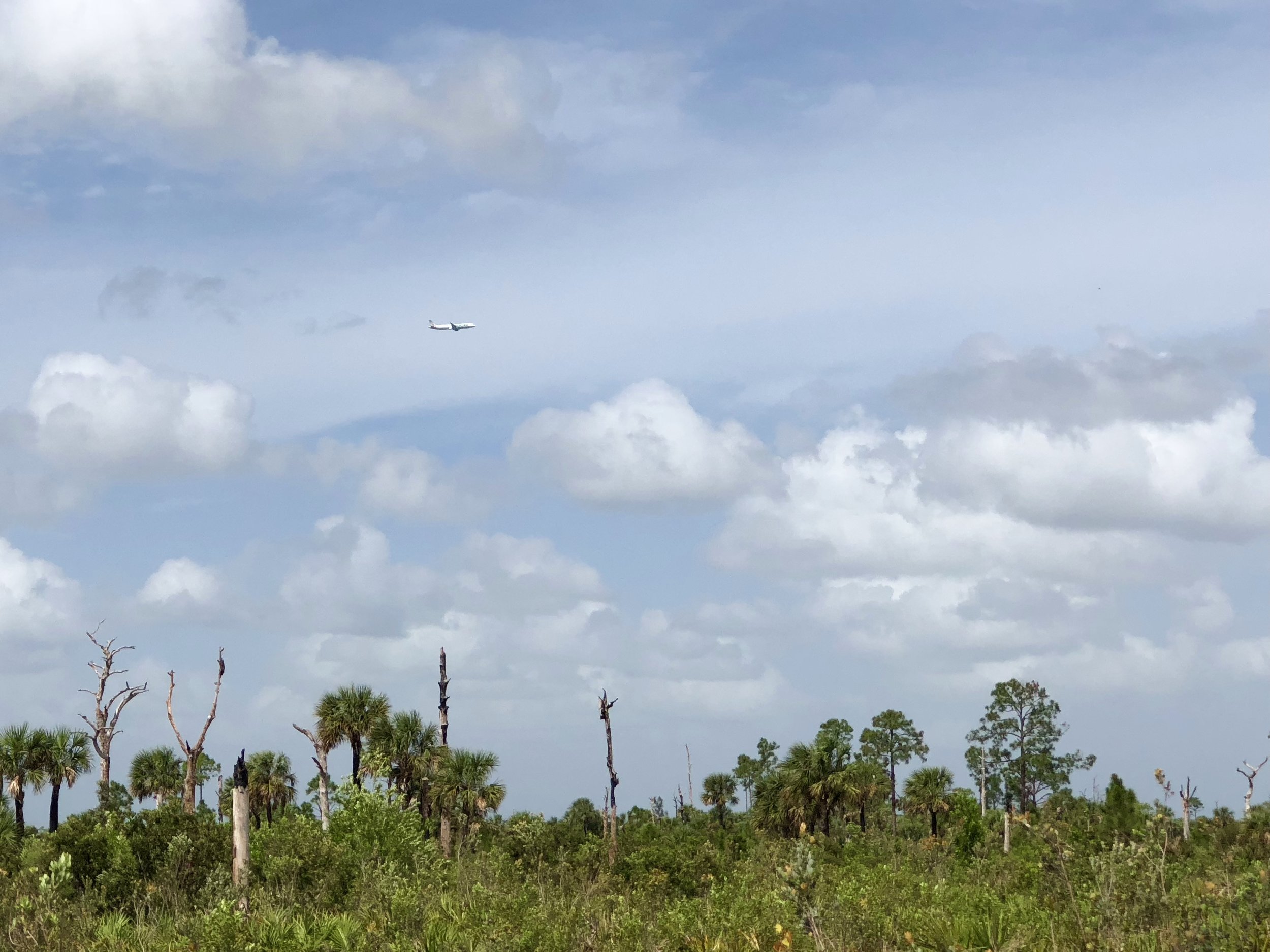 Because of the proximity to Southwest Florida International Airport (RSW), you will certainly see and hear airplanes.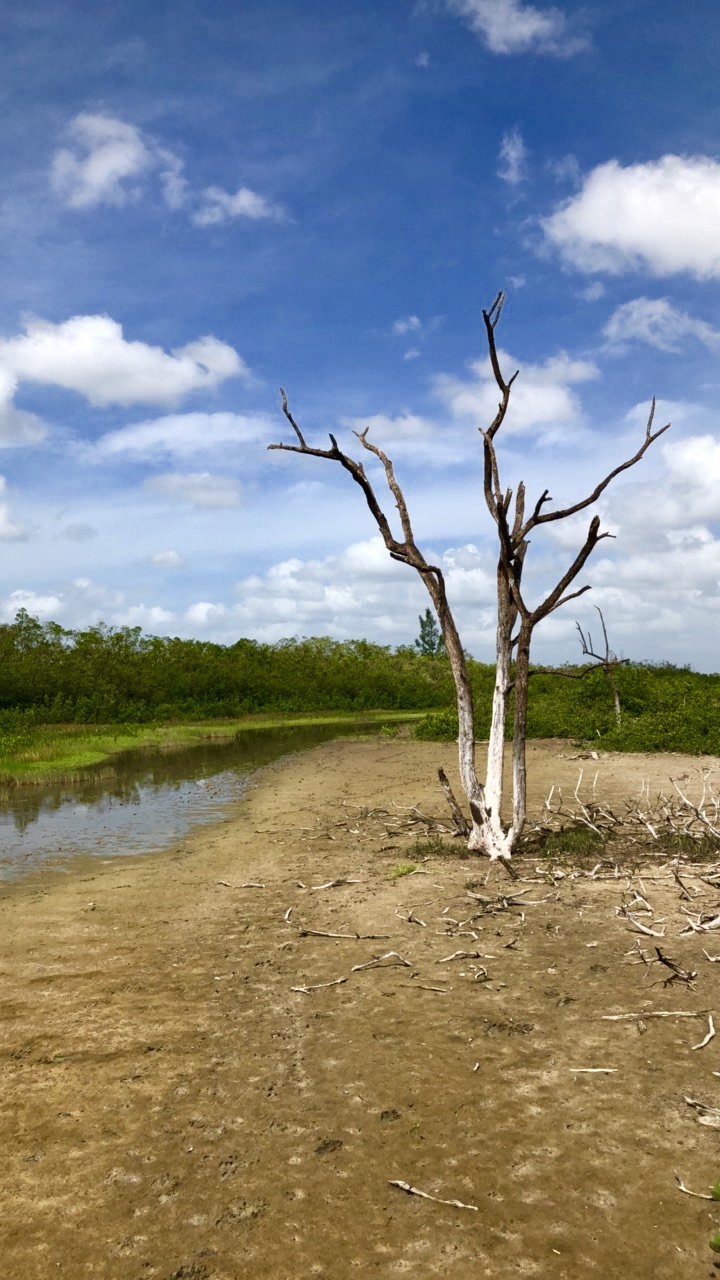 A cool tree on the Yellow (Fiddler Crab) Loop trail.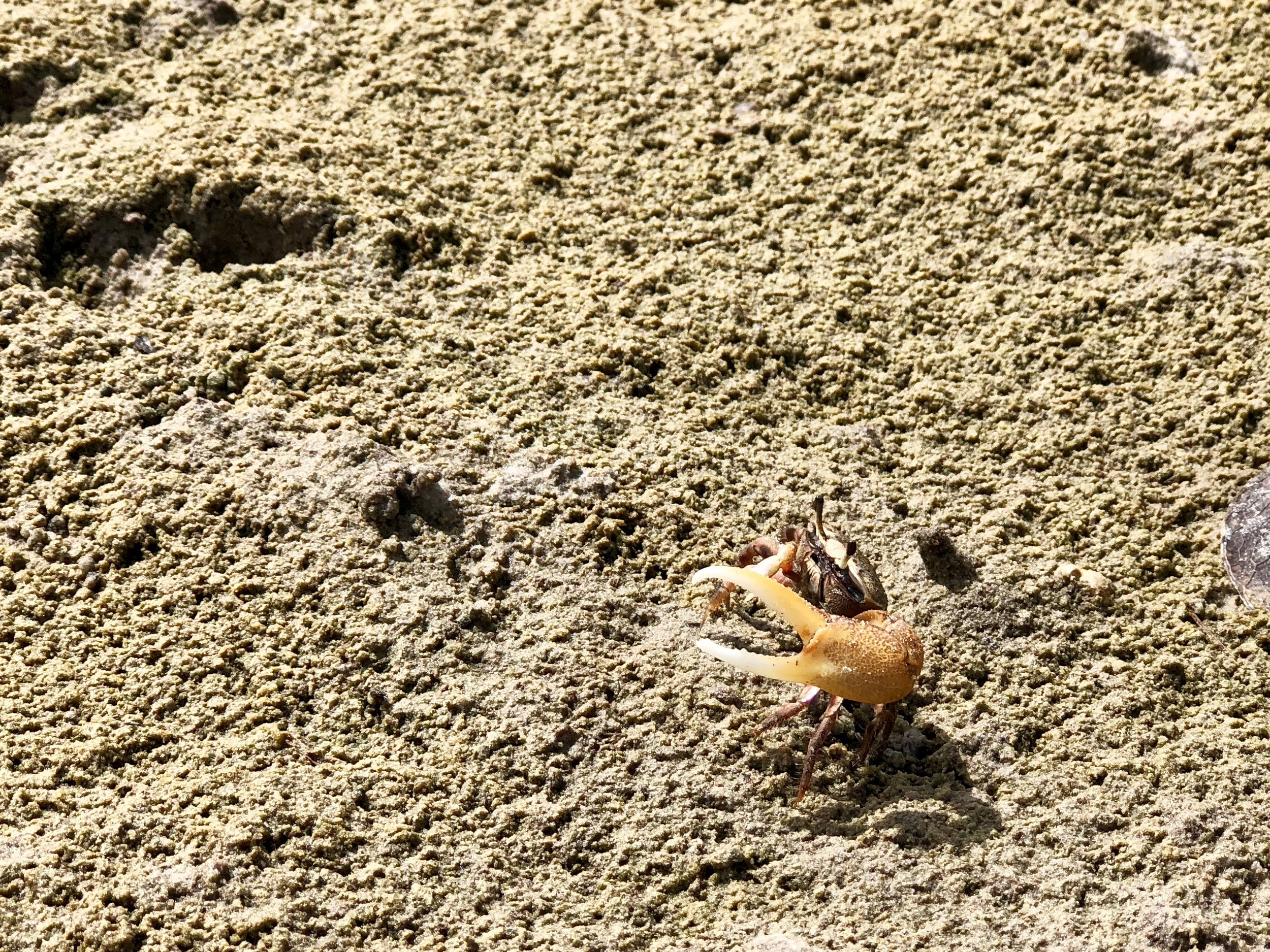 Namesake of the Fiddler Crab Trail
A short video showing the hundreds of fiddler crabs that covered the ground.